What Are Invisible Disabilities?
The term 'Invisible Disability' or 'Hidden Disability', is an umbrella term that captures a whole spectrum of hidden disabilities or challenges that are primarily neurological in nature, they are adequately named 'Invisible Disabilities' because they're not plainly visible to the eye. People with invisible disabilities are often confronted by people as 'fakes' or 'imagining their disability' all because onlookers cannot physically see their disability. For example, take the story of Sarah Metcalfe, who back in May 2015 was left upset and in utter disbelief as she returned to her car with her (at the time) 13-year-old son to find a note reading:
You can read the full story here. Invisible disabilities are often misunderstood because they're not plainly visible and people are unable to see how the person is directly affected by what appears to the eye as nothing out of the ordinary. In fact, people don't even begin to think about those affect by invisible disabilities, many of which are your favourite singers, actors and celebrities.
Some disabilities considered invisible disabilities are:
ADHD
Anxiety Disorder
Allergies
Arachnoiditis
Asperger Syndrome
Asthma
Autism
Bipolar Disorder
Brain Injuries
Charcot-Marie-Tooth Disease
Chronic Fatigue Syndrome
Chronic Pain
Ehlers Danlos Syndrome
Endometriosis
Epilepsy
Fibromyalgia
Fructose Malabsorption
Hereditary Fructose Intolerance
Hyperhidrosis
Hypoglycemia
Circadian Rhythm Sleep Disorder
Coeliac Disease
Depression
Diabetes
Lupus
Schizophrenia
Lyme Disease
Schnitzler's Syndrome
Multiple Sclerosis
Lactose Intolerance
Narcolepsy
Rheumatoid Arthritis
So what are some of these invisible disabilities:
​Dyslexia - Dyslexia is a common learning difficulty that can cause problems with reading, writing and spelling. It's a "specific learning difficulty", which means it causes problems with certain abilities used for learning, such as reading and writing. Unlike a learning disability, intelligence isn't affected.
​Lupus - Lupus is a complex and poorly understood condition that affects many parts of the body and causes symptoms ranging from mild to life-threatening. Some types of lupus just affect the skin. "Lupus" is most often used to describe a more severe form of the condition called systemic lupus erythematosus (SLE), which can affect many parts of the body, including the skin, joints and internal organs.
ADHD - Attention Deficit Hyperactivity Disorder (ADHD) is a group of behavioural symptoms that include inattentiveness, hyperactivity and impulsiveness.
Lyme Disease - Lyme Disease or Lyme Borreliosis, is a bacterial infection spread to humans by infected ticks. Many people with early-stage Lyme-disease develop a distinctive circular rash at the site of the tick bite, usually around three to 30 days after being bitten. More serious symptoms may develop several weeks, months or years later if Lyme disease is left untreated or is not treated early enough, these include:- Pain and swelling in the joints.- Problems affecting the nervous systems- Heart problems- Inflammation of the membranes surrounding the brain and spinal cord.
Fibromyalgia - Fibromyalgia, also called fibromyalgia syndrome (FMS), is a long-term condition that causes pain all over the body, as well as widespread pain, people with fibromyalgia may also have increased sensitivity to pain, fatigue, muscle stiffness, difficulty sleeping, problems with mental processes, headaches and irritable bowel syndrome.
OCD - Obsessive Compulsive Disorder is a mental health condition where a person has obsessive thoughts and compulsive activity. An obsession is an unwanted and unpleasant thought, image or urge that repeatedly enters a person's mind, causing feelings of anxiety, disgust or unease.While a compulsion is a repetitive behaviour or mental act that someone feels they need to carry out to try to relieve the feeling caused by the obsessive thought.
Bipolar Disorder - Bipolar Disorder, formerly known as manic depression, is a condition that affects your moods, which can swing from one extreme to another. If you have bipolar disorder, you will have periods or episodes of:- Depression - Where you feel very low and lethargic.- Mania - Where you feel very high and overactive (less severe mania is known as hypomania).
Wolff-Parkinson-White - WPW syndrome is a heart condition that causes the heart to beat abnormally fast for a period of time, It's a fairly common condition, affecting between one and three in every 1,000 people. The cause is an extra electrical connection in the heart. Usually, WPW isn't that serious but can sometimes be life-threatening, particularly if it occurs alongside a type of irregular heartbeat called atrial fibrillation.
Parkinson's Disease - Parkinson's disease is a condition in which part of the brain becomes progressively damaged over many years. The three main symptoms of Parkinson's disease are:- Tremor (involuntary shaking of particular parts of the body)- Slow movement- Stiff and inflexible musclesParkinson's disease is caused by a loss of nerve cells in a part of the brain called the substantia nigra. This leads to a reduction in a chemical called dopamine in the brain.
Contents
These are just some of the effects and symptoms of a few invisible disabilities, so now which of your favourite celebrities suffer from invisible disabilities and what do you know about their struggle?
Richard Branson (Dyslexia)
Richard Branson, entrepreneur, billionaire and "The only person in the world to have built eight billion-dollar companies from scratch in eight different countries". Richard Branson is a model for success and he's also dyslexic. Branson claims dyslexia as his "greatest strength". Growing up when dyslexia was highly misunderstood, Branson was labelled as "lazy or not clever" by teachers. In high school he started his own successful alternative newspaper and was actually confronted by his headmaster, who apparently said "Congratulations Branson. I predict you will either go to prison or become a billionaire.". Branson is possibly one of the most successful businessmen the world has seen, despite admitting that "for years I haven't been able to work out the difference between gross and net."
Halle Berry (Type 2 Diabetes)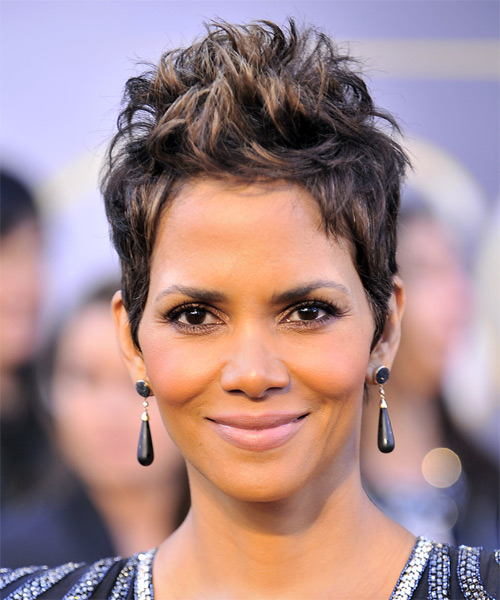 Halle Berry, 48, is a famous actress that was born in Cleveland, Ohio. She started her acting career on the big screen at age 25, appearing in the film Spike Lee's Jungle Fever. One of her most famous films was X-Men: Days of Future Past. She never spoke out about her Type 2 diabetes until she collapsed on the set of Living Dolls. Saying "Diabetes turned out to be a gift. it gave me strength and toughness because I had to face reality, no matter how uncomfortable or painful it was".
Muhammed Ali (Parkinson's Disease)
Muhammed Ali, world famous professional boxer born in Louisville, Kentucky. His skills in the ring have propelled his name worldwide and he's one of the world's most famous boxers to ever wear a pair of gloves. He's also well-known for all his values outside the ring. At age 42, he was diagnosed with parkinson's disease, which has caused his ability to speak to deteriorate significantly. He's now aged 74 and has managed to live with his disability for the past 32 years.
David Beckham (OCD)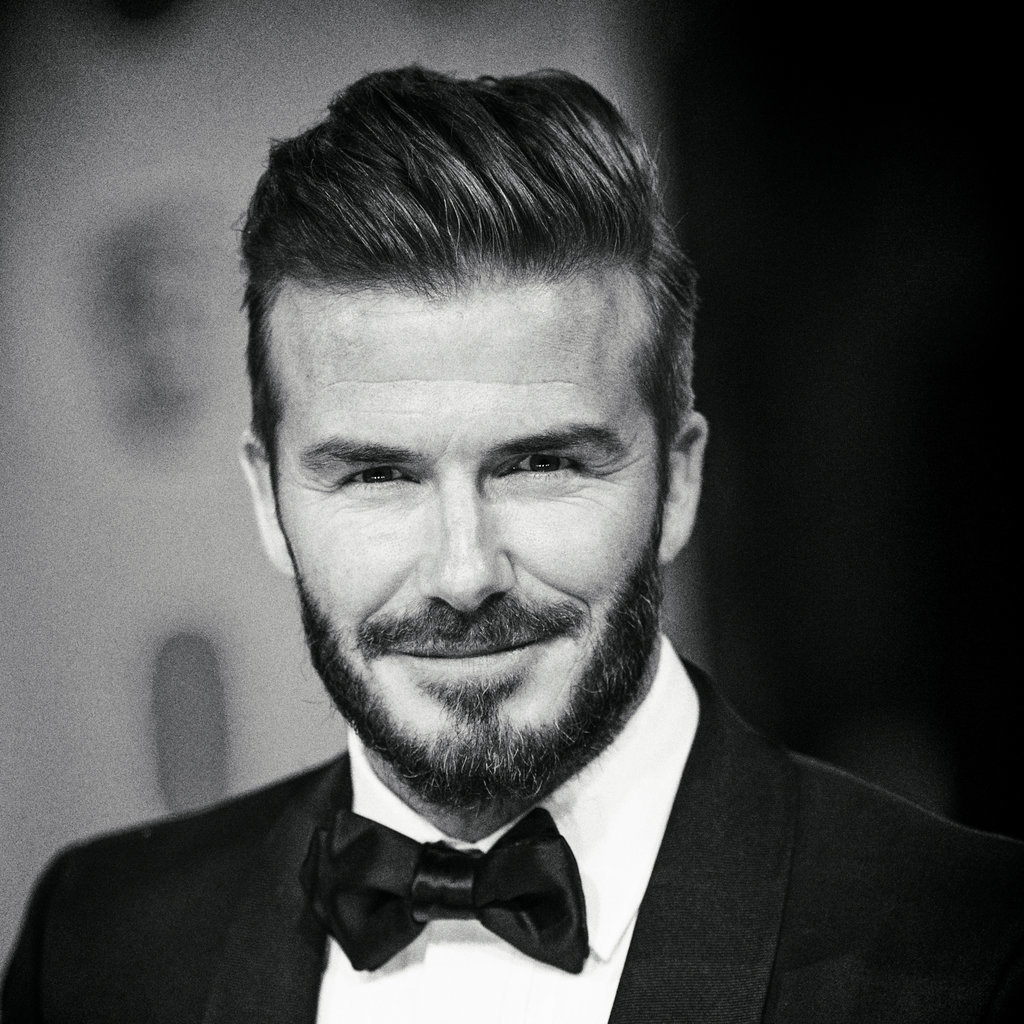 One of the world's most famous footballers to grace the number 7 shirt., born in London, he signed his first professional contract at age 16. Beckham has openly admitted to living with severe Obsessive Compulsive Disorder (OCD). His behaviours revolve around organisation and tidiness. He actually described his condition by saying "Everything has to be in a straight line or in pairs. If I'm putting cans of drink in the fridge and one won't line up or there's too many to pair up. I'll put the odd one in another cupboard somewhere or throw it out."
Jessica Marais (Bipolar Disorder)
Born in South Africa in 1985, and then returning to Perth at age 9 with her parents. She rose to fame as an actress for her role in the hit TV series Packed to the Rafters and has since been a huge hit on both Magic City (2012 - 13) and Love Child (Since 2014). She revealed to the Australian Women's Weekly that she lives with Bipolar Disorder and chooses to manage her condition without medication. She said "Bipolar episodes have been a part of my life about 12 years old. I've had cognitive therapy training so I choose not to be medicated. Suffice to say, it's become a manageable part of my life. I acknowledge it, I know when an episode is coming on and I work hard to manage it."
Morgan Freeman (Fibromyalgia)
Morgan Freeman has played God in more than one movie and is one of the world's most famous actors to grace a screen. Yet he lives with fibromyalgia, an incurable and little understood condition that causes chronic pain. Morgan Freeman's pain stems from an accident the actor was involved in 2008, flipping his car. Freeman had multiple surgeries to try and repair the shattered bones in his shoulder, but it ended up leaving nerve damage. Freeman was quoted as saying "I have fibromyalgia pain in my left arm, and the only thing that offers any relief is marijuana." when asked how he lives with the pain.
Lil Wayne (Epilepsy)
Lil Wayne's struggle with epilepsy has been well-documented over the years. In March of 2013 Wayne was hospitalised for over a week, which he later told LA's Power 106 was because of multiple seizures. Wayne said he wouldn't be aware of what was happening if his family and friends didn't fill him, this is due to the seizures causing lapses in memory. "I go to sleep and wake up in hospital. I don't feel anything. I'm 100, I just hope it stops happening".
Jessie J (Wolff-Parkinson-White Syndrome)
Jessie J, an English singer and songwriter, born and raised in London began her career on stage aged 11. She has a genetic condition called Wolff-Parkinson-White syndrome, which causes an irregular heartbeat and shortness of breath. At 18 she apparently had a minor stroke as a result of the disease. She was quoted as saying "There would be times when I'd be acting normal and then I'd just collapse. It was only then that people would realise I wasn't well. I suppose I was good at covering it up and I know I'm very good at that now".
Avril Lavigne (Lyme Disease)
Avril Lavigne, aged 32, is a Canadian singer-songwriter and actress. She was born in Belleville, Ontario. By the age of 15 she had appeared on stage with Shania Twain; by 16 she has signed a two-album recording contract with Arista Records worth more than $2 million. Avril Lavigne opened up about her months-long struggle with Lyme Disease, which is caused by a tick bite. Avril said "I was in LA, and it was the worst time of my life, I was seeing every specialist, and literally like the top doctors... It was so stupid, they would pull up their computer and be like 'Chronic fatigue syndrome' or 'Why don't you try to get out of bed, Avril and just go play the piano?' or 'Are you depressed?'. This isn't just something Avril struggled with, many patients have to deal with this search for the right diagnosis. "This is what they do to a lot of people that have Lyme disease".
Bella Hadid (Chronic Lyme Disease)
Bella Hadid is an American fashion model and equestrian, she was born in California in 1996 to Yolanda Foster and signed for IMG Models in 2014. Bella's mother Yolanda revealed that the model and Olympic hopeful lives her life with Lyme's Disease, as does her brother. Yolanda, who also lives with Lyme's, said "God changed my destiny when my two youngest children, Bella and Anwar, were diagnosed with chronic Lyme disease in early 2012. Watching my babies struggle in silence in order to support me and my journey struck the deepest chord of hopelessness inside of me, and it's because of them that I'm motivated to stand here in front of you today." at the 2015 Global Lyme Alliance Gala.
Tom Hanks (Type 2 Diabetes)
Tom Hanks, the 59-year-old Oscar-winning actor has recently revealed that his days of gaining and losing weight for movie parts are well and truly over after he was diagnosed with type 2 diabetes (The body doesn't produce enough insulin). Hanks admitted to having had symptoms for 20 years, saying "I think I was genetically inclined to get it and I think it goes back to a lifestyle I've been leading since I was probably seven, as opposed to 36. I've talked to a number of actors who have gained weight for roles, and just the sheer physical toll it puts on your knees and shoulders - no one wants to do it again. I'm 57 and I don't think I'm going to take any job or go on vacation again and see to it that I can gain 30 pounds."
Selena Gomez (Lupus Disease)
Selena Gomez is a 23-year-old American singer and actress. She was born in Texas and made her first TV appearance on the children's series Barney & Friends in early 2000's. When Gomez cancelled some of her Stars Dance Tour and checked into rehab in 2013, many presumed it was because of drugs. But Selena spoke out saying "I was diagnosed with lupus, and I've been through chemotherapy. That's what my break was really about. I could've had a stroke. I wanted so badly to say 'You guys have no idea. I'm in chemotherapy. You're ass****s'. I locked myself away until I was confident and comfortable again.".
Nick Jonas (Type 1 Diabetes)
Nick Jonas is an American singer, songwriter and actor aged 23 best known as one of the Jonas brothers, a pop band formed with his brothers Kevin and Joe. At the age of 13, the Nick discovered he has diabetes meaning his body does not naturally produce insulin (Type 1 Diabetes). "For someone who had no bad medical history ever to suddenly have the shock of diabetes was a bit overwhelming in itself, and then I had to learn all about it, learn all these things in such a short period of time. All of it was crazy. I also wondered if I could continue making music... but I had the support of my friends and the band to be there with me.".
Keira Knightley (Dyslexia)
Keira Knightley is an actor, well known for her supporting role as Sabe in Star Wars: Episode 1 - The Phantom Menace and her roles in Pirates of the Caribbean. At the age of 6, Keira was diagnosed with dyslexia, she said her struggles with reading at an early age only made her tougher. Her mother told her she wasn't allowed to act unless she read during the holidays and kept her grades up. Keira said "I drove myself into the ground trying to get over dyslexia and when I finished school I had top grades.", proving that you can do anything you out your mind to.
Orlando Bloom (Dyslexia)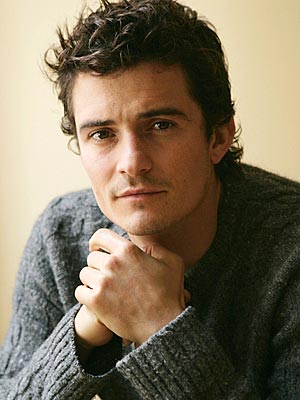 Orlando Bloom is a world famous English actor. After making his breakthrough into the world of acting as Legolas in The Lord of the Rings trilogy, he's also well known for his as Legolas in The Hobbit trilogy and Will Turner in the Pirates of the Caribbean series. At the age of 7, Orlando was diagnosed with dyslexia, despite his mother's best efforts in getting him to read more, his struggles left him looking for something more creative to do and so he turned to acting. He eventually mastered reading out loud while in drama school and said "The gift of dyslexia was that I learned everything forwards and backwards, inside out, So I was fully prepared. I had to learn everything so that I wouldn't have stage fright or the lines wouldn't fall out of my mind."
Michael Phelps (ADHD)
Michael Phelps is an American competitive swimmer and the most decorated Olympian of all time, claiming a total of 22 medals in three Olympiads. He also holds the world record for the number of gold medals, Olympic gold medals in an individual event and Olympic medals in individual events for a male. Phelps was always criticised by his teachers for his inability to sit still and was diagnosed with ADHD in 5th grade (Year 6 - UK). Phelps chose swimming rather than drugs to try and focus.
Daniel Radcliffe (Dyspraxia)
Daniel Radcliffe is an English actor who is known for his title role in the Harry Potter film series. He made his acting debut at the age of 10 and was cast as Harry Potter aged 11 and starred in the series for 10 years. He has lived with a mild case of dyspraxia for his entire life. At the age of 25 and as one of the stars of the largest franchise in the world, Daniel still has trouble tying his shoelaces. He jokingly said, "I sometimes think, 'Why, oh why, has velcro not taken off?".
Justin Timberlake (ADD & OCD)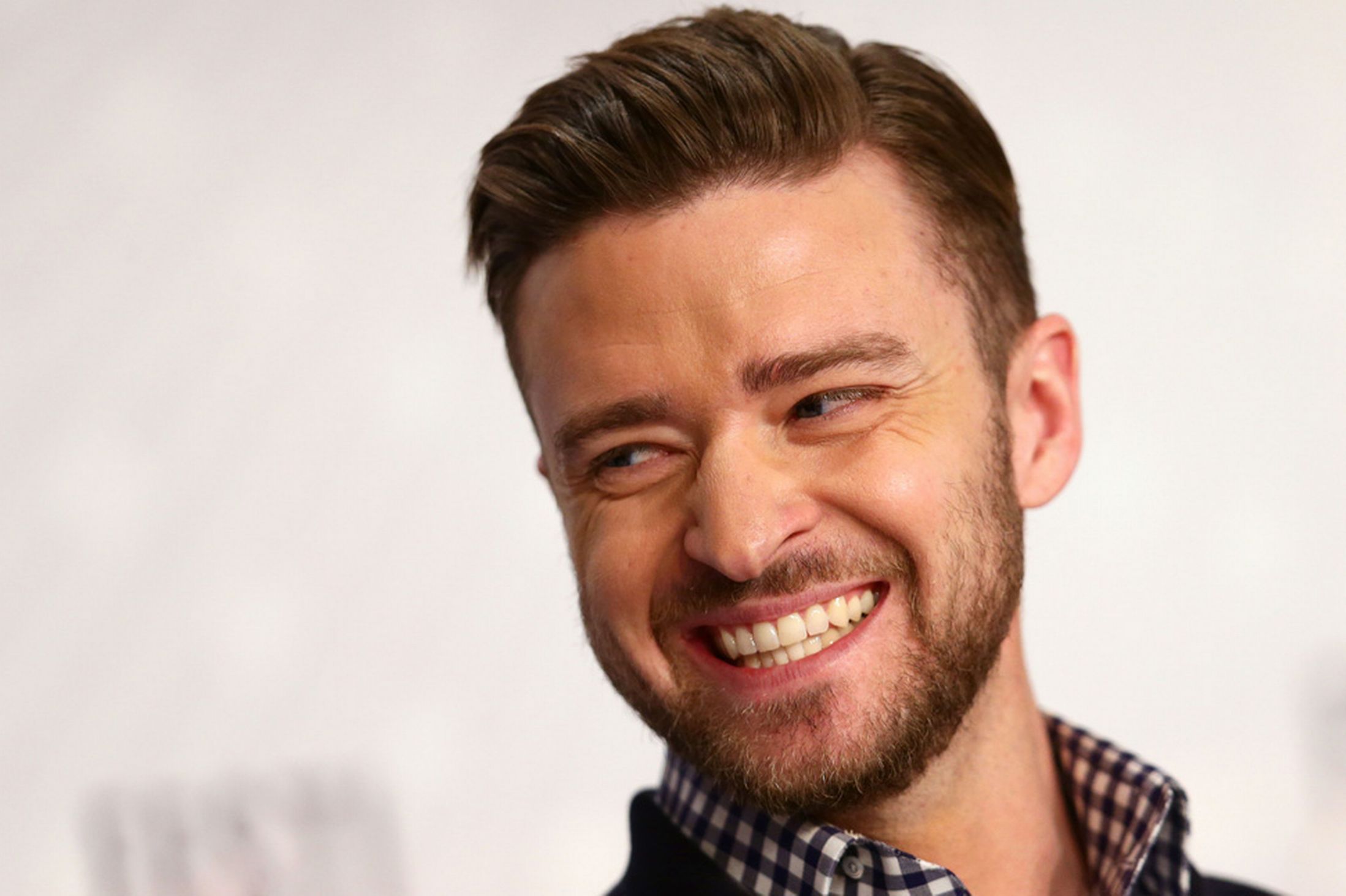 Justin Timberlake is an American singer, songwriter, record producer and actor. In the late 1990's, Timberlake rose to fame as the youngest of NSYNC, which became one of the best-selling boy bands of all time. Justin Timberlake revealed that he has both Attention Deficit Disorder and Obsessive Compulsive Disorder, and is quoted as saying "I have OCD mixed with ADD. You try living with that". His OCD manifests in the need to have things line up correctly, and only allowing certain foods in his refrigerator. Despite having ADD and OCD Timberlake has had an incredibly successful career.
Vince Vaughn (ADD & Dyslexia)
Vince Vaughn is an actor, producer, screenwriter, comedian and activist from America. He rose higher and higher for his many roles in comedy films including Dodgeball: A True Underdog Story, Wedding Crashers, Fred Clause, The Internship and many more. As a child, Vince Vaugh struggled to read, and consequently ceased caring about his schoolwork in order to avoid embarrassment. When he was diagnosed with ADD and dyslexia and was prescribed medication for which his father refused that the treatment as it was drugs. Vaughn said, "but when you have these setbacks, you develop a really good work ethic, because you have to try harder.".
Tommy Hilfiger (Dyslexia)
Tommy Hilfiger is an American fashion designer best known for founding the lifestyle brand Tommy Hilfiger Corporation in 1985. In 2006, Hilfiger sold his company for $1.6 million to Apex partners. He said "I performed poorly at school when I attended, that is, and was perceived as stupid because of my dyslexia. I still have trouble reading. I have to concentrate very hard at going left to right, right to left, otherwise my eyes just wander to the bottom of the page.".
Don't be so quick to judge those you don't know anything about, millions of people have to struggle through everyday life with these invisible disabilities, showing no physical signs to the world but inside they struggle and just have to deal with what they were dealt. So next time you get the urge to shout at the 'non-disabled' man who just legally used a disabled parking bay, or you're sat in your next class laughing at the girl who isn't great at spelling, remember they're getting on with life despite everything going on and think before you speak because what you say now, can seriously affect someone later.